1. Schedule for the Day:
3:30 P.M. - Registration starts. Please provide the name under which you have bought the tickets so we can identify your family/group. Be sure to take a family picture against the photo backdrop before proceeding to check out the vendors and sponsors of the event
3:30 P.M. - In keeping with the Mela theme, a wide selection of easy-to-grab food will be available from start to end of the event. Remember food is for CASH only purchase.
4:00 P.M. - Indulge the kids and kids-at-heart with FREE ( IAL sponsored)professionally done Henna tattoo. Other children free activity will also open at this time.
4:30 P.M. - FREE (IAL sponsored) Face Painting activity by professionals begins!
4:30 P.M. - Cultural performances - Part 1 Indulge yourself with some dance, music and drama
6:00 P.M. - Cultural performances - Part 2 More music, dance and drama
9:00 P.M. - End of the event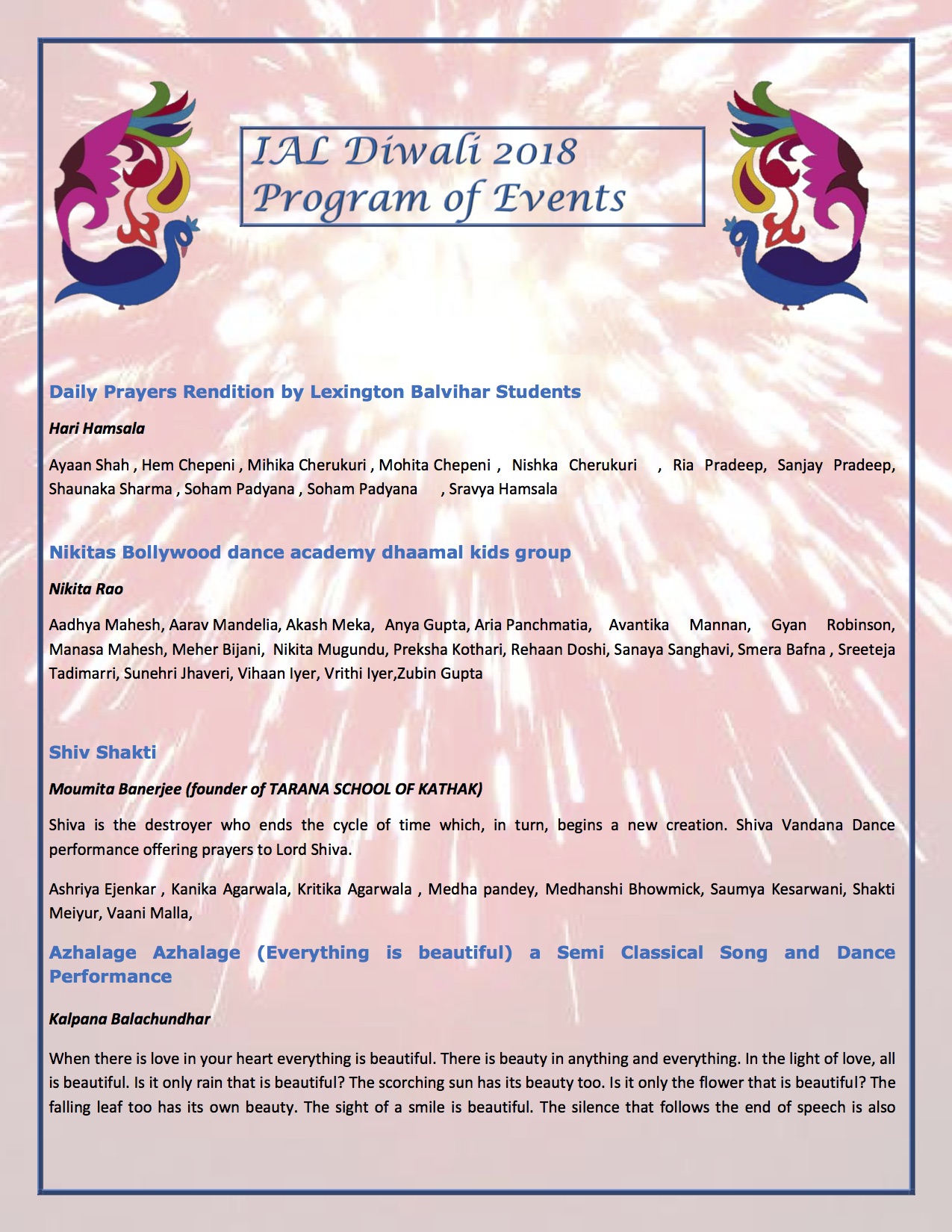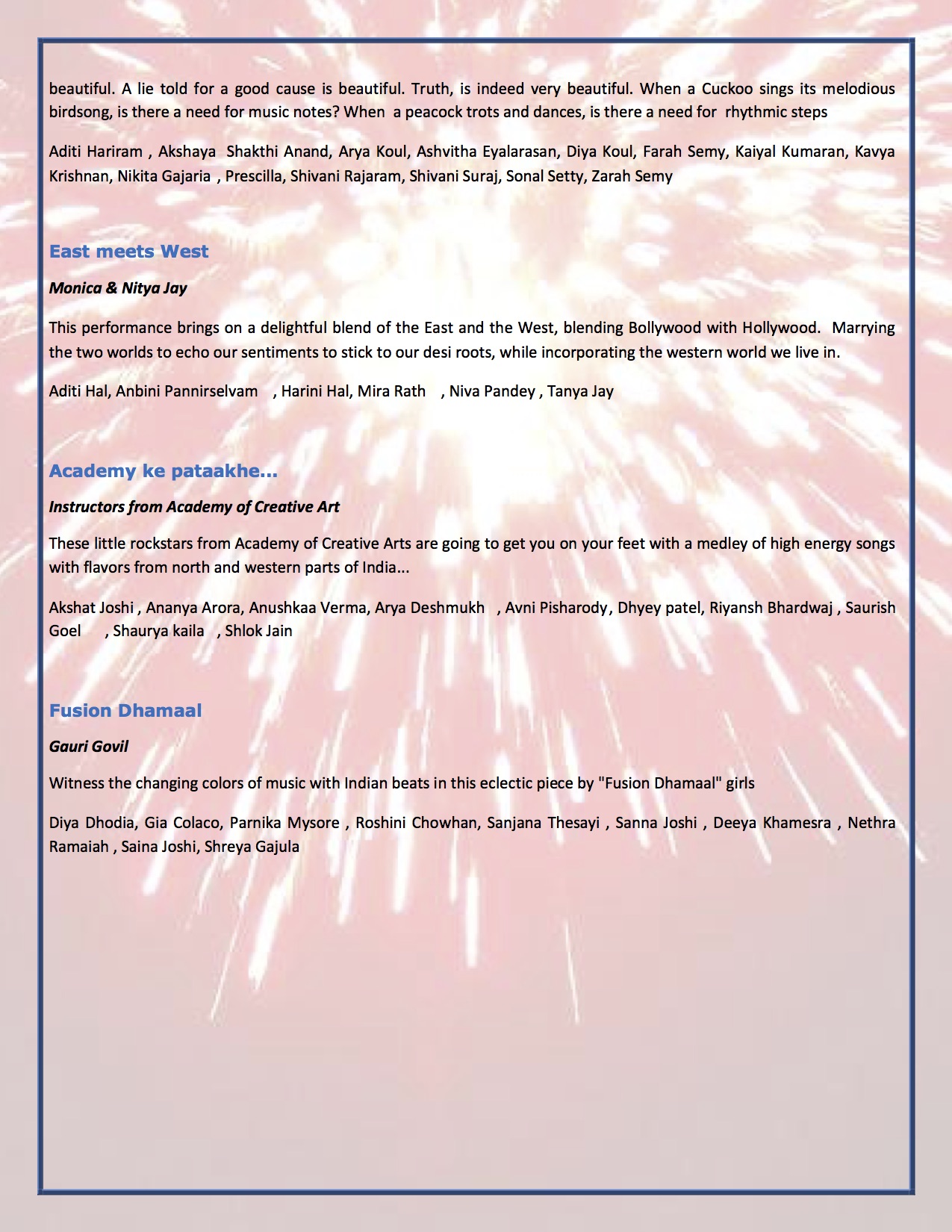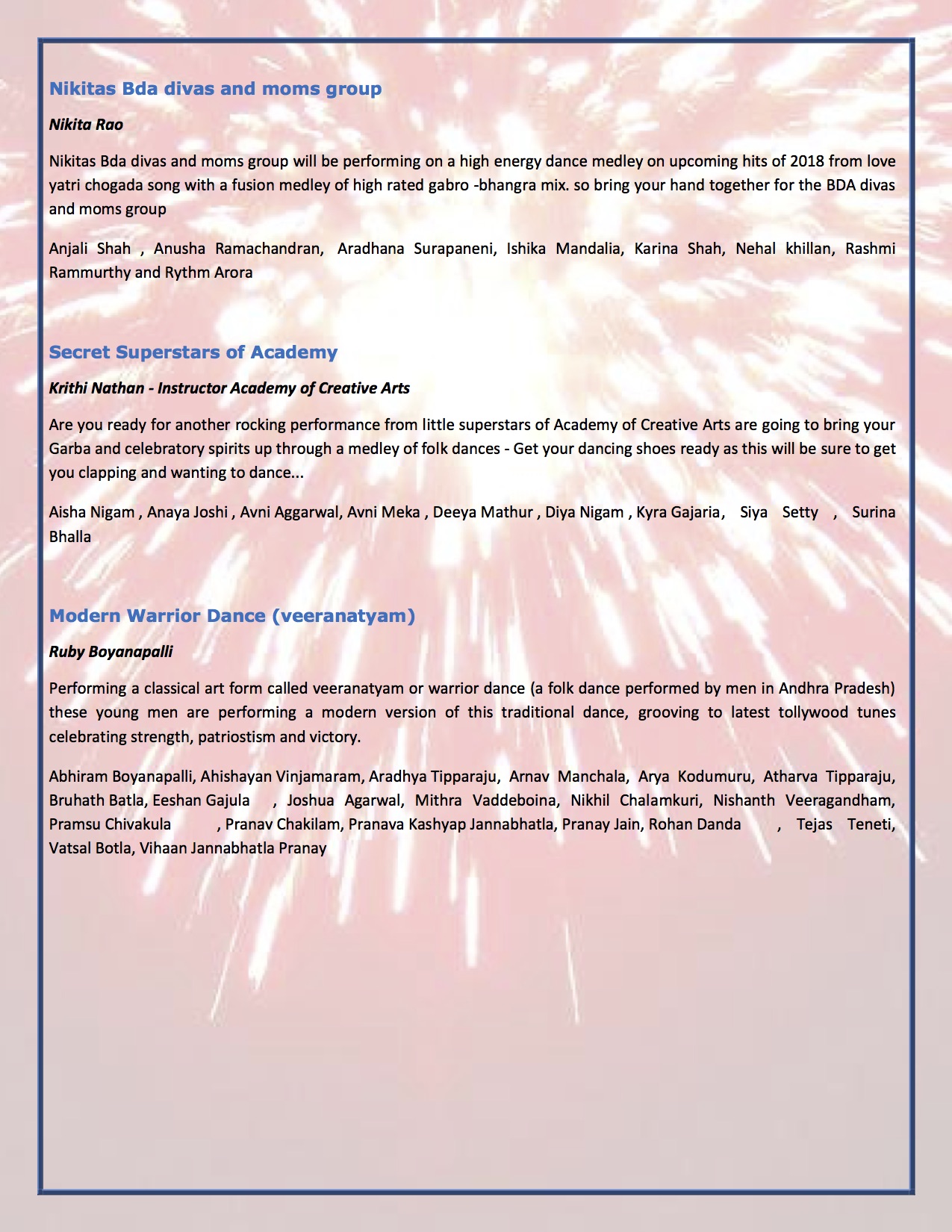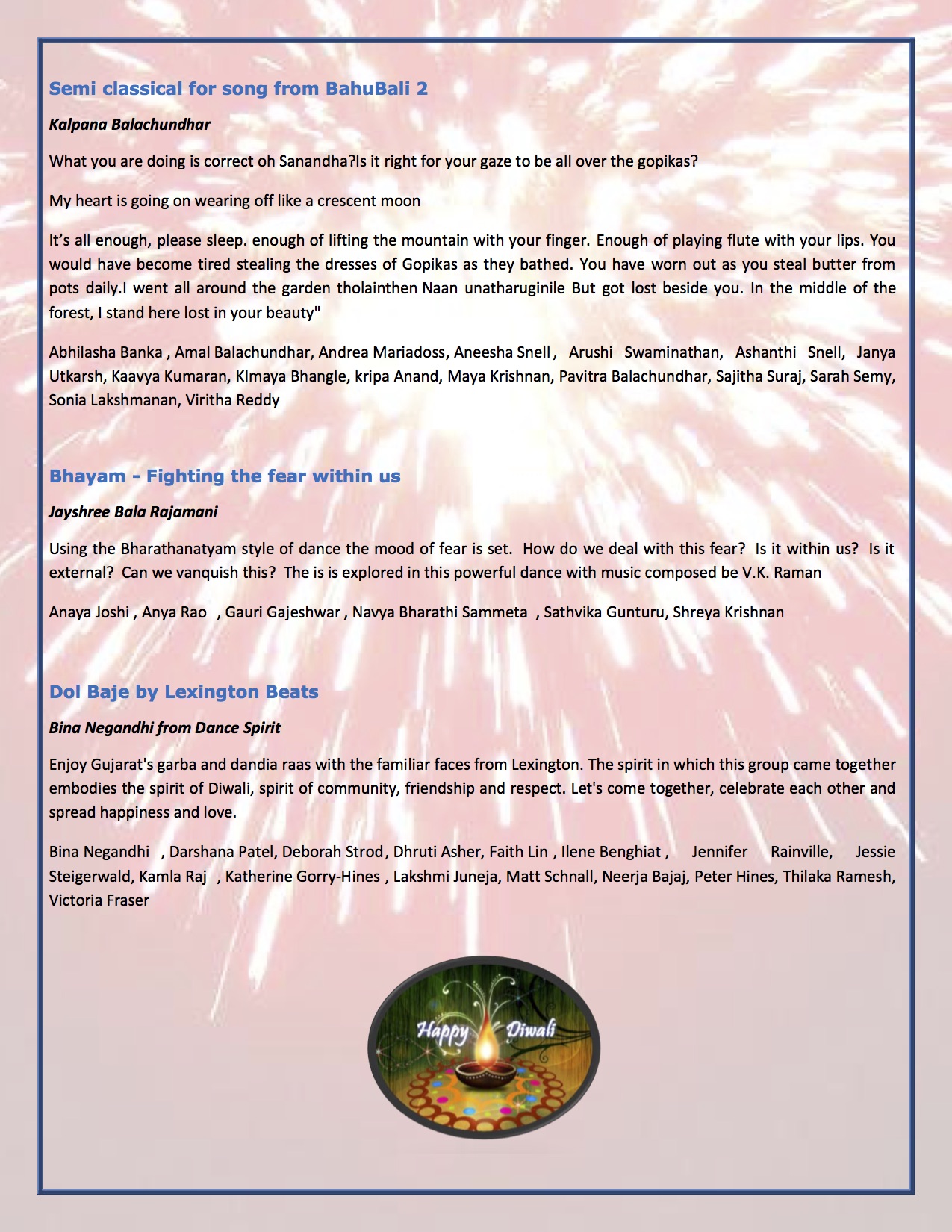 IAL wholeheartedly thanks our
2018 sponsors!